Apr. 11, 2022
On March 31, the World Health Organization released the report of the "World Health Organization Expert Evaluation Meeting on Traditional Chinese Medicine in Fighting COVID-19", which fully affirmed the contribution of Chinese traditional medicine to the fight against COVID-19. The report pointed out that traditional Chinese medicine can effectively treat new crown pneumonia, reduce the transition of mild-ordinary cases to severe disease, shorten the time of virus clearance and improve the clinical prognosis of patients with mild and ordinary new coronary pneumonia.
Judging from the treatment experience of Omicron variant in many parts of the country, after the application of traditional Chinese medicine, the patient's nucleic acid negative time is shortened, the symptom control time is shortened, and the overall state improves rapidly. For example, patients treated solely with traditional Chinese medicine have a fever reduction rate of more than 70% and a 3-day fever reduction rate of more than 95% after taking traditional Chinese medicine; more than 65% of patients have a hospital stay of less than 7 days, nucleic acid negative time is on average 4-6 days, and the conversion rate of severe disease is less than 0.01%.
Since March, as the pressure of "Prevent infected patients from returning from out of town" in our city (Changzhi City) has continued to increase, the situation of epidemic prevention and control is also very grim.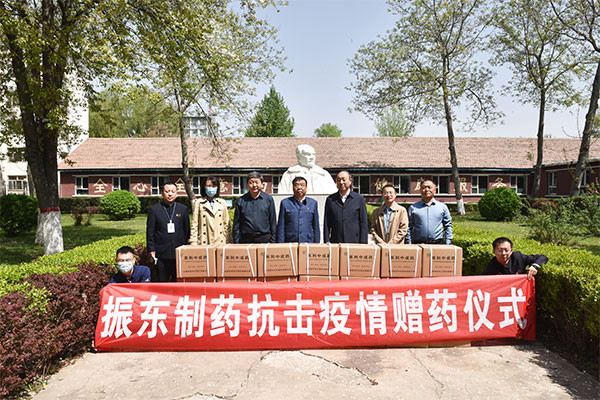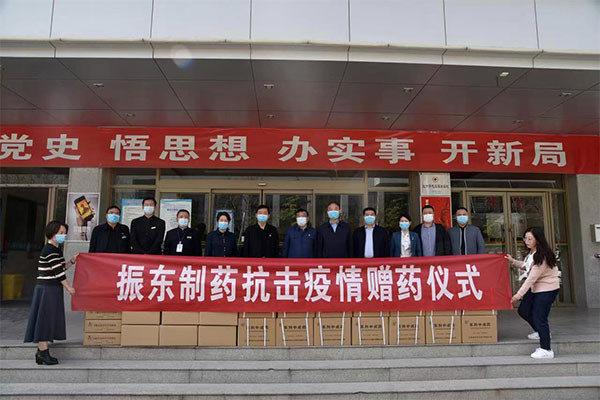 (Donation ceremony to the hospital)
In order to help the frontline of medical treatment and jointly build a defense line against the epidemic, Zhendong Group once again launched an assistance mechanism and actively raised materials for donation. On April 11, Li Anping, chairman of Zhendong Group, and Song Lili, secretary of the party committee, led a team to donate more than 600 pieces of antiviral particles, traditional Chinese medicine antibacterial hand sanitizer and hypochlorous acid disinfectant to 7 hospitals affiliated to Changzhi Medical College, Heji Hospital, Changzhi People's Hospital, Changzhi Institute of Traditional Chinese Medicine Affiliated Hospital, Changzhi Second People's Hospital, Changzhi City Hospital of Traditional Chinese Medicine, Lu'an Group General Hospital, a total of more than 600 pieces, worth more than 2 million yuan, to support the city's frontline medical personnel.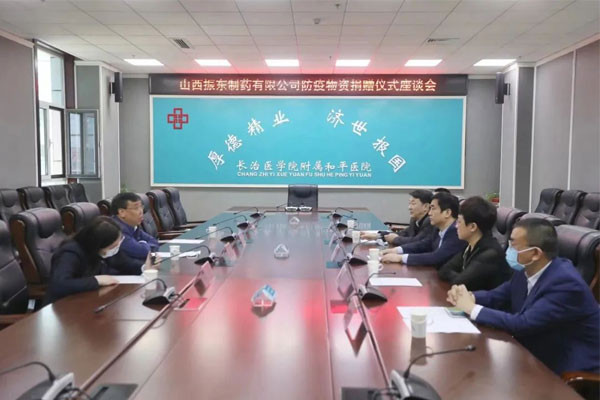 Symposium at the Heping Hospital
At the symposium of various hospitals, Chairman Li Anping said that traditional Chinese medicine has played a great role in epidemic prevention and control, and hopes to contribute to the prevention and control of the epidemic in his hometown! At the same time, he said that Zhendong is a pharmaceutical enterprise in his hometown, and hopes to deepen cooperation and work together with various companies in clinical and scientific research to contribute to the development of medical undertakings in his hometown!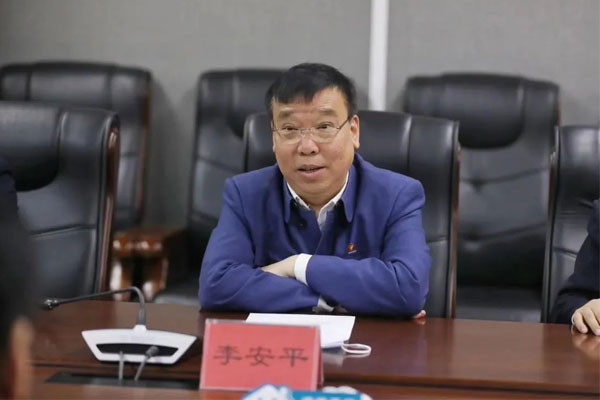 Li Anping, chairman of Zhendong Group
Zhendong Group is a large health industry group involving four major sectors of "Chinese and Western Pharmaceuticals, Health Functional Foods, Health Care Products, and Traditional Chinese Medicine Agriculture", which has 8 major industrial enterprises, including Changzhi Zhendong, Datong Taisheng, Tunliu Wuhetang, Jinzhong Anxin, Chinese Herbal Medicine Development, Tablet Technology, Wuhe Medical Care Hall, and Health Care, with 61 production lines, 603 drug approvals, 184 health functional foods, and 30 health care products. The marketing network covers 496 cities across the country, 8551 medical institutions, 608 large chains, 350,000 pharmacies, and nearly one million grassroots terminals.
In 2003, during the "SARS" period, the Ministry of Science and Technology announced eight kinds of proprietary Chinese medicines for the prevention and treatment of "SARS", and the "compound matrine injection" produced by Zhendong was also among them because it had obvious protective effects on multi-organ damage caused by endotoxins. At the beginning of 2020, the new crown pneumonia epidemic was fierce. Zhendong Group stepped forward: production positions, they insisted day and night; material transfer, they traveled thousands of miles; the epidemic situation was severe, and they rushed to the rescue. Since the outbreak of the epidemic, Zhendong Group has donated various epidemic prevention drugs, emergency shortage prevention and control supplies and disinfection supplies to more than 900 hospitals in 28 provinces across the country.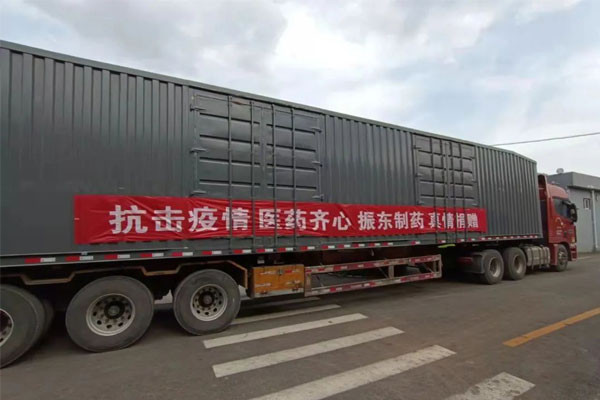 Donations to Shanghai
Since March this year, boxes of anti-epidemic materials for "fighting the epidemic and working together with medicine" have been "assembled" in an intense and orderly manner... Zhendong Group will raise disinfectants, hypochlorous acid spray, hand sanitizer, functional food and other epidemic prevention materials to Jilin, Shanxi, Shanghai, Guangdong, Heilongjiang, Tianjin, Shaanxi, Liao, Inner Mongolia, Zhejiang, Anhui and other provinces, the overall donation work is still in close progress, Zhendong people have never stopped aiding... The epidemic prevention and control examines the responsibility, the test is the responsibility, and care package shows Zhendong's goodwill and sense of responsibility, and transmits warmth and great love in the world.
Zhendong people will continue to pay close attention to the progress of the epidemic, practice the core values of "prosperity with the people, prosper with the family, and strength with the country" with practical actions, and help the medical staff fighting in the frontline to fight the epidemic with one heart and overcome the difficulties together.