Jan. 03, 2023
The sun and moon run according to the laws of nature and renew the years. Through trials and hardships, we have walked through an extraordinary year of 2022 and together usher in the New Year's bell of 2023. At this beautiful moment of bidding farewell to the old and ushering in the new, on behalf of the leadership team of Zhendong Group, I would like to express my most heartfelt thanks to the leaders, partners and friends from all walks of life who care and support our development! To all shareholders, all working-hard employees and their families, I would like to extend my best wishes for the New Year!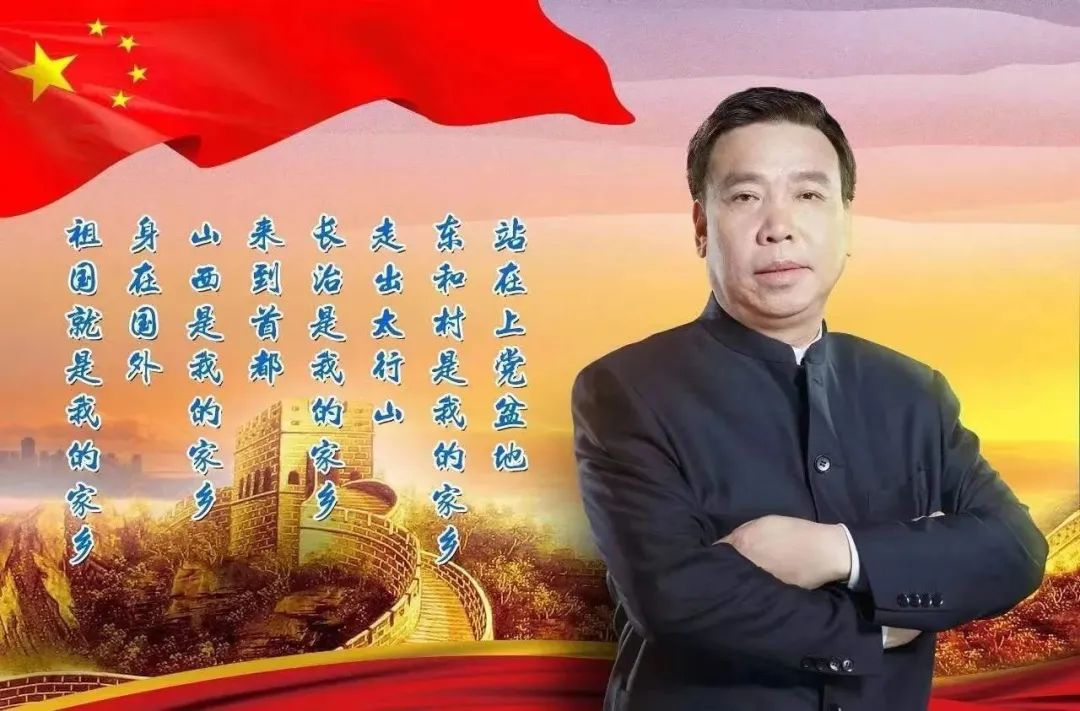 In the past 2022, the 20th National Congress was held, carrying forward the past and forging ahead, and the Chinese people are riding the wind and waves and running hard towards the second centenary goal. In the past 2022, when the epidemic repeated, Zhendong worked overtime to produce, made all-out efforts to ensure supplies, donated 50.79 million Yuan of medicines and supplies to 1,042 hospitals and anti-epidemic agencies across the country. In the past 2022, Zhendong people have won many awards and left a deep imprint in the history of China's big health industry with their spirit and responsibility.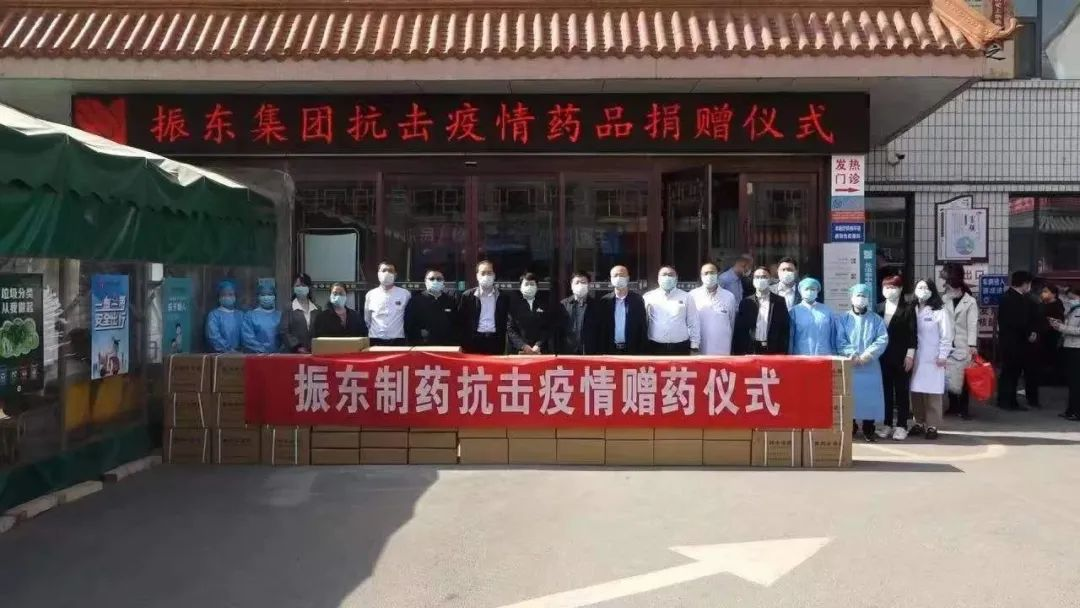 Zhendong Group continues to carry out donation activities
Scientific and technological research and development is fruitful. Anti-tumor class Ⅰ innovative drug H012 obtained national clinical approval. The project of "the deep Research and Development of the efficacy of Dangshen and Sanqi" was selected as a key special project of the Ministry of Science and Technology of the PRC. "Anti-tumor API Pilot Base" and "Local Medicinal Materials Laboratory" were approved by the Science and Technology Department of Shanxi Province. The first "Taihang" Forum on Traditional Chinese Medicine Resources was successfully held to promote the high-quality development of Chinese medicinal materials industry.
Production projects achieve efficiency and steady progress. Changzhi Zhendong anti-tumor preparation production line was put into use, with an annual output of 1 billion bags of granules production line completed. The transformation of Datong Taisheng API workshop was completed. Taiyuan Anxin Pico FDA certification and Datong Taisheng small volume injection FDA certification have been implemented, constantly promoting the process of internationalization.
The first national "Taihang" TCM Resources Research and Innovation Development Forum
Brand promotion linkage leads the way. "Zhendong Health City" and "Five Mum, Dr. He, Dr. An" three IPs stunning appearance. Multi-city subway core lines more than 1000 giant screen made linkage. Dafeixin Tik Tok Challenge has been exposed 11 billion times, and Xiaohongshu Jimei Alliance has been exposed more than 100 million times, ranking first in the history of China's big health industry.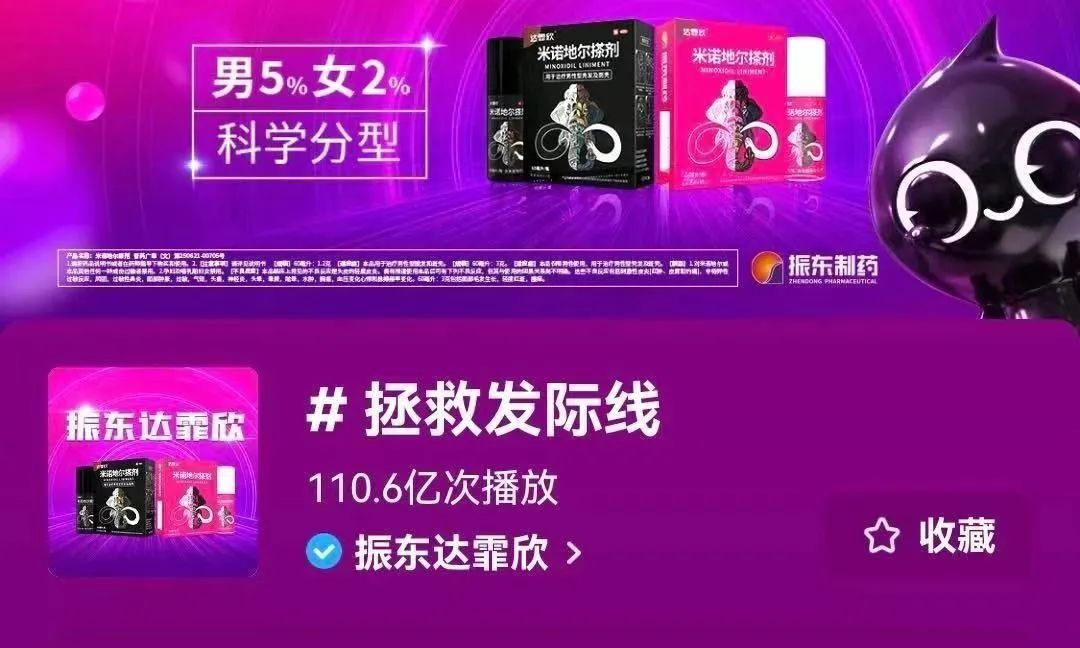 "Save the Hairline" Dafeixin Tik Tok Challenge

Marketing synergy. The marketing center refines channels, makes precise efforts, innovates academics, and creates winning models. We have launched OTC product matrix chain sales implementation strategy. The annual sales of "Dafeixin" increased by 70%. The annual sales volume of "Shuxuening Injection" reached the first place in China. We also established a doctor customer service team and an Internet hospital, so that more patients can benefit accurately and obtain professional solutions.
The management model continues to be optimized. We optimized the five cultural contents of "sunshine, integrity, affinity, simplicity and responsibility". Also we refined the modes of "self-education", "weekly lecture", "one general and one product", "one general and one question" and so on. Each department launched the "one series, one book" project. The publicity of positive energy figures covers all fronts such as scientific research, production and marketing, encouraging employees to learn from examples, and consolidating the ideological foundation of positive enterprises.
Enterprise honors are successively rewarded. Wuhe Medical Care Hall was awarded "National High-tech Enterprise". Zhendong Pharmaceutical was selected as "Top Ten Industrial Chain in Shanxi · Main Enterprise of Pharmaceutical industry Chain". Dafeixin won the annual "Most Influential Brand", and "Most Cooperative Value Single Product in Chinese Chain Drugstores", becoming the first OTC brand in the field of hair loss.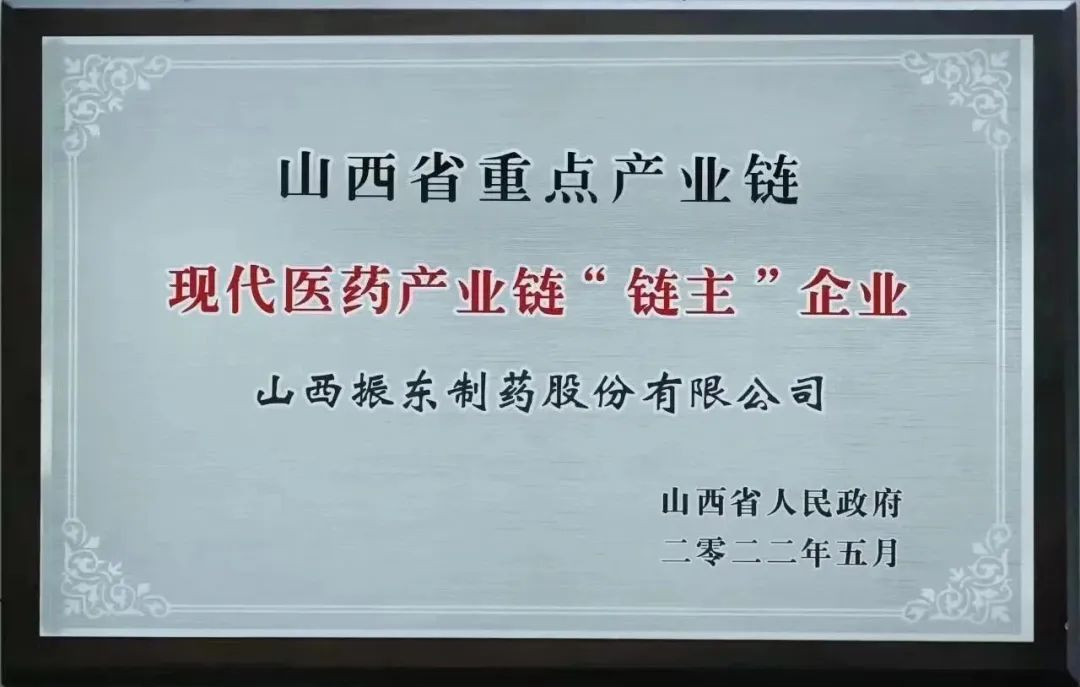 Selected into the province key industrial chain pharmaceutical industry chain main enterprises
Looking back to the past with both gains and losses, there is a long way to reach our goal.
2023 is Zhendong Group's "Year of data deepening". We should continue to deeply cultivate the big health industry, make full use of the Internet thinking, systematically sort out the industrial, research and development, marketing, talent, customer and other databases, deepen the data application, refine data operations, improve the level of intelligence, so that big data can accelerate the development of enterprises!
It is our pursuit to make the people healthy, and it is our mission to promote Chinese medicine to the world. We should practice the core values of "being richer with the people, more prosperous with the family, and stronger with the country", and do a healthy industry with feelings, a big pattern, and a willingness to take responsibility! The road ahead is long, only struggle!
Finally, I sincerely wish our great motherland beautiful and prosperous! Wish our Zhendong a better tomorrow! I also wish all shareholders, all brothers and sisters of Zhendong and their families, people from all walks of life, customers and friends a prosperous career, a happy family, and a successful New Year!